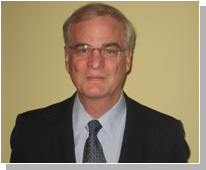 Edwin E. Huddleson: huddlesone@aol.com

Practice Areas: Administrative Law; Constitutional Law; Litigation; Legislative and Government Relations; Corporate and Business Law; Employment; Equipment Leasing; Silicon Valley; Government Contracts; Intellectual Property; Bankruptcy; Public Utilities; Trade Associations.

Admitted: California, District of Columbia, Maryland, and New York; United States District Courts for the District of Columbia, the Northern and Central Districts of California; United States Courts of Appeals for the First, Second, Third, Fourth, Fifth, Seventh, Eighth, Ninth, Tenth, Eleventh, District of Columbia, and Federal Circuits. United States Court of Claims. United States Supreme Court.

Education: University of Chicago Law School, J.D. Comment Editor, University of Chicago Law Review. Casper Platt Award. Stanford University, B.S.

Member: District of Columbia Bar (Twice elected Co-chair, Administrative Law Section (1996-1997, 2013-2015) most recently when the Section was named DC Bar Section of the Year (2015)), Steering Committee, Administrative Law Section (1992-1998, 2009- 2015); originator/web site creator and (for the first seven years, and occasionally thereafter) organizer/moderator, Harold Leventhal talks (presented from 1997 to the present time, by United States Supreme Court Justices, judges of the US Court of Appeals for the DC Circuit, and others) (written versions of these talks, and a voice recording of Mr. Justice Stevens' talk, are available on the web, google Harold Leventhal talks, DC Bar); originator: Administrative Law- Annual Review (presented from 2011- present); Chairman, Court Rules & Legislation Committee (2001-2004), comprehensively updating and revising DCAppRules; originator of summer series of civil rights talks (1998-2000)); American Bar Association (Chair, Committee on Equipment Leasing, 2002-2005); AV Preeminent; Who's Who in America, Who's Who in the World, Who's Who in American Law; Fellow, American Bar Foundation; Charles Fahy Inn of Court (Master, 1993-2000); American College of Commercial Finance Lawyers; American Law Institute.

Biography: Law Clerk to Judge Charles M. Merrill, U.S. Court of Appeals, Ninth Circuit, 1970-1971. Attorney, Civil Division, Appellate Section, U.S. Department of Justice, 1971-1977, litigating a wide variety of nationally significant cases reported in US Law Week and the Washington Post. Wide-ranging private law practice (1977 – present) including representing large and small corporations, biotech companies, nonprofits, individuals (e.g., US Attorney General Edward H. Levi, former Secretary of Defense Robert McNamara, the Red Prince of Saudi Arabia), and industry trade associations. Administrative Law Judge implementing federally-mandated home owners' energy conservation program in the District of Columbia. Counsel representing the equipment and vehicle leasing industry in drafting UCC Article 2A-Leases (1987, 1990, 2003), and enacting it in all 50 States and the District of Columbia; enacting a model TRAC/state law about commercial vehicle leasing in all 50 States and the District of Columbia; extending Superfund's secured creditor exception to cover equipment finance lessors; as well as counseling and advocacy on amendments to UCC Article 9-secured transactions, the Uniform Electronic Transactions Act (see especially UETA section 8(a)), and a wide variety of federal regulatory and tax issues. ALI representative/member of the Drafting Committee revising UCC Article 5- Letters of Credit. United States Court of Appeals, D.C. Circuit, Committee on Procedures (2002-2008).

Publications: Author: "Waiver of Miranda Rights," 36 University of Chicago L.Rev. 413; "Confidentiality for the Editorial Process," Washington Post Op-Ed (November 1978), advocating a position later adopted by Justice Brennan in Herbert v. Lando, 441 U.S. 153, 180 (1979) (urging a qualified First Amendment editorial privilege for "predecisional communication among editors"); "Old Wine in New Bottles: UCC Article 2A-Leases," in symposium, 39 Alabama L.Rev. 615, quoted/relied on in White & Summers' Uniform Commercial Code Treatise §§13-3, 14-4, 30-3; Treatise on Equipment Leasing, in UCC Transaction Guide, West (1988-); Appellate Advocacy: "Preserving Your Record for Appeal," ALI-ABA Practical Litigator (March 1991); Hawkland UCC Series Treatise: special release on UCC 2A-Leases (1991); New Developments: Equipment Leasing, 1993 Commercial Law Annual 115; "Toward a New Consensus: Expanding Protections for Lenders in Environmental Law," 41 Federal Bar News & Journal 114 (1994); "Leasing Is Distinctive!" 35 UCC L.J. 15 (2003), heavily relied upon in the Official Comments to proposed 2003 amendments to UCC 2A-Leases. Co-Author, Annual Survey Articles on Equipment Leasing Law in: 55 Business Lawyer 1975 (2000); 56 Business Lawyer 1775 (2001); 57 Business Lawyer 1691 (2002); 58 Business Lawyer 1567 (2003); 59 Business Lawyer 1581 (2004); 60 Business Lawyer 1659 (2005); 61 Business Lawyer 1561 (2006); 62 Business Lawyer 1575 (2007); 63 Business Lawyer 1301 (2008); 64 Business Lawyer 1187 (2009); 65 Business Lawyer 1229 (2010); "TRAC Vehicle Leasing," 33 Journal of Equipment Lease Financing (Fall 2015); Restoring the Lawful Separation of Powers (WSJ, January 7, 2017) (criticizing the REINS Act); Chevron, Costs, and the Major Question Doctrine (November 28, 2017) (court review of agency action; administrative law origins of Vermont Yankee and "textualism" in statutory construction; criticizing the major question doctrine; cost-benefit analysis in the High Court; Brand X, Home Concrete, Mr. Justice Gorsuch, and the future of Chevron; regulatory reform proposals and Trump's "two-for-one" order).

Speaker: ALI-ABA, DC Bar, UCC Institute, Webcredenza, ABA speaker on appellate advocacy, environmental law, administrative law, equipment leasing and commercial law topics.